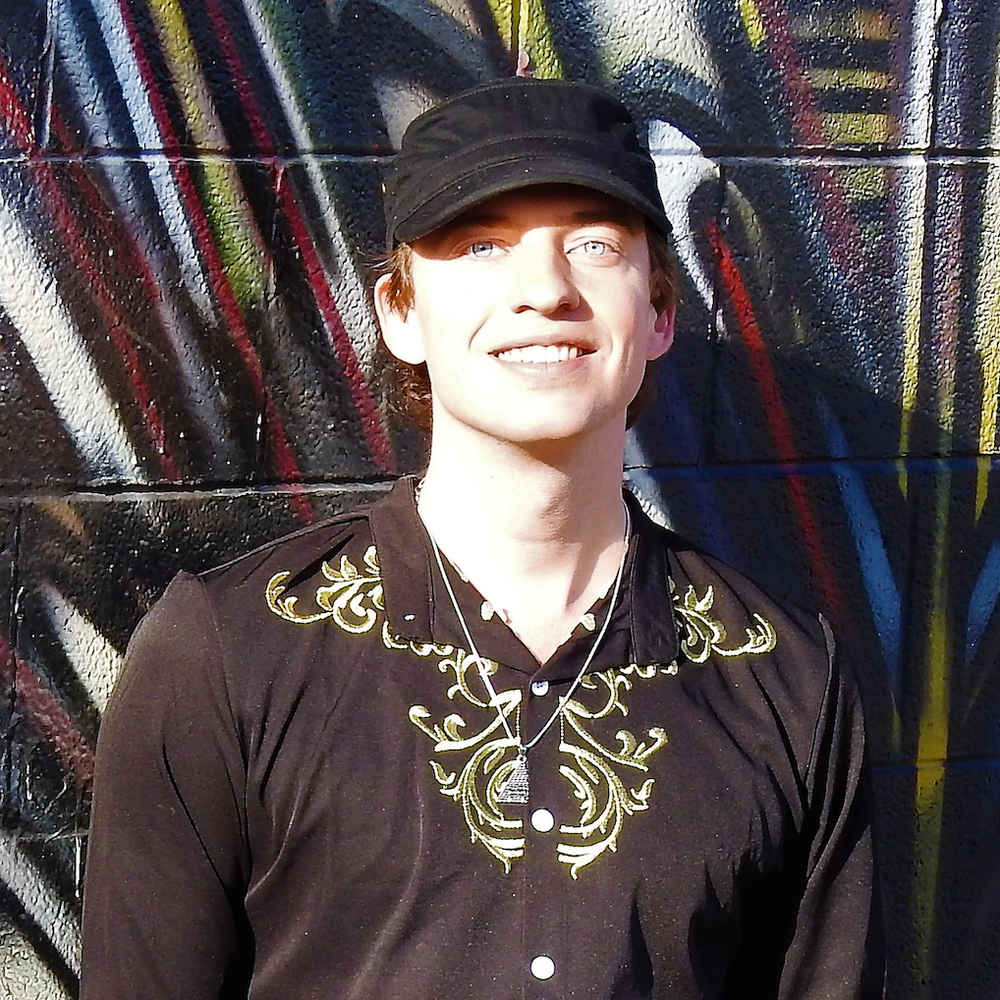 Very Brief Bio
One guy in the studio, several guys who love to jam live.
Slightly longer bio
Some musicians start out as shy, self-conscious, social misfits. Only later do some of these seemingly outcast and overlooked artists bloom into passionate, creative, and confident people. Mitch Melodia is one of them.
After playing hundreds of shows, performing at festivals, and recording with numerous bands in New England, he moved West and started his own "band" Alpha Pegasi. For his project's upcoming releases, hundreds of original songs were distilled into a select few for a two-part series of EPs. The first one, titled Love Sex Money Part I was released on 8/26/22. The first  single from Love Sex Money Part II, "I Love Your Love," is due out on 10/28/22.
"To be honest making love and making money are two areas I have an off the charts high drive for because I went without them so long," Mitch explains. "So, whenever I do can to enjoy and savor moments of affection, intimacy, and earning a good chunk of change, the high from it feels that much more like a feast for a man once starved to his ribs. Three themes seemed to pop up in a lot of what I was writing at the time, so the Love Sex Money EPs were born." 
The music is a cohesive blend of danceable, sexy, and upbeat grooves coming together for a tasty audible stew. Influences run from Jam-band giants like Phish, the Grateful Dead, and the Allman Brothers Band, to classic rock, and more pop approaches like Tame Impala, Beck, Arcade Fire, Talking Heads, and the funkier side of Khruangbin. 
"Alpha Pegasi has a Tame Impala-ish approach in the studio and a Phish-ish mentality for live shows," Mitch says. "Improvisation is a staple of every show but when recording, I like to keep it concise. It's fun for me to play and arrange every instrument on record, but I'm also stoked for future collaborations with other musicians in a studio, much less live setting."
Beyond creating top notch music, Mitch also aims to work with non-profits and health-based organizations. A main financial focus for Alpha Pegasi is to donate 5% of all profits to groups like band's current charity of choice, San Diego EarthWorks. Mitch aspires to use his music and art as a vehicle to support environmental, agricultural, and mental health-improving causes.
"I've had a few therapists over the years to get some much needed help from an outside perspective," he recalls. "Every counselor has been very helpful, but sessions can be expensive. Down the road, I want to create Alpha Health to make holistic based mental-health programs that are more accessible and affordable."
Love Sex Money Part II will be released 2/14/23.